Who I am, what I do, and my beliefs...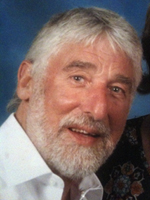 My belief is that we are all responsible for everything that happens to us - physically, mentally and spiritually. I believe that the mind controls the body, and that everything that is manifested physically is controlled by the mind. I believe if you always do what you have always done, you will always get what you always got.
Therapies
Healing - I have been a spiritual healer for many years, having been a member of the National Federation of Spiritual Healers and a committee member for Region 2. Currently I am a member of the United Spiritual Healers, I am also a healing practitioner of the Chapel of Spiritual Renewal in Florida, USA.
Hypnotherapy - I have been a clinical hypnotherapist since 1997, having trained with Valerie Austin, Gil Boyne (Director of the American Council of Hypnotist Examiners), Jennifer Jennings (Hypnosis Training Institute of Santa Barbara) and, most recently, with Michael Newton (author of 'Journey of Souls') for Life Between Lives, and James Pool for Advanced Medical Hypnotherapy.
Meditation - I am a teacher of meditation and spiritual development circles
Qualifications, Training and Affiliations
Member of the General Hypnotherapy Register
Volunteer Hypnotherapist for the National Phobic Society
Healer Member of the United Spiritualists Healers
Validated Practitioner of the General Hypnotherapy Standards Council
Reiki Practitioner
Diplomas in
Medical Hypnotherapy
Advanced Hypnotherapy and Stress Management
Basic Counselling Skills
Life Between Lives Therapy
Gentle Rapid Induction and Deepening Techniques